Just a quick note to all of you aikido weapon's enthusiasts. Last fall I did some filming for a martial arts "Akban" organization. They are putting together a "martial arts wiki" and it is their goal to video document the main techniques from the different martial traditions. I was asked to be part of this project and so far we've filmed the basic jo and bokken weapons practices from the Iwama aikido tradition. You can see a sample of the videos below that we filmed on the Tel Aviv beach with my student Nadav Solomon as my training partner.
The weapons of aikido are beautiful practices that develop important principles such as center, timing, precision, "awase" (blending), "maai" (distance), "shisei" (posture), and "zanshin" (sustained presence), to name a few. Even if you don't practice the weapons  arts of ken and jo you can get a taste of these principles by watching the video's below.
Here is the link to the Aikido page on the akban wiki. You can also go to my personal page on the akban web site. The info on my page on this site  is in Hebrew but there are about 10 videos there to watch. And if you like you can go to youtube to see the whole series of 48 video clips on Akban's channel (however, the videos have been posted there in random order).
~ ~ ~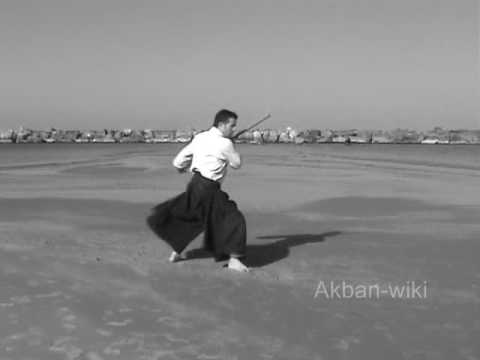 Aikido weapons - 13 "Jo Kata"
~ ~ ~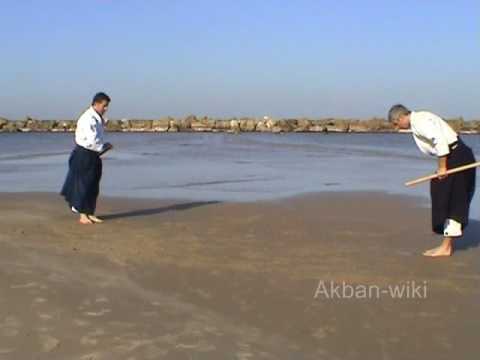 Aikido weapons - "Ki musubi no tachi"